It was yet another wet and wild weekend in Turkey as F1 headed back to Istanbul Park for the second consecutive year. We bring you a look at the best stats from another fascinating chapter of the 2021 season.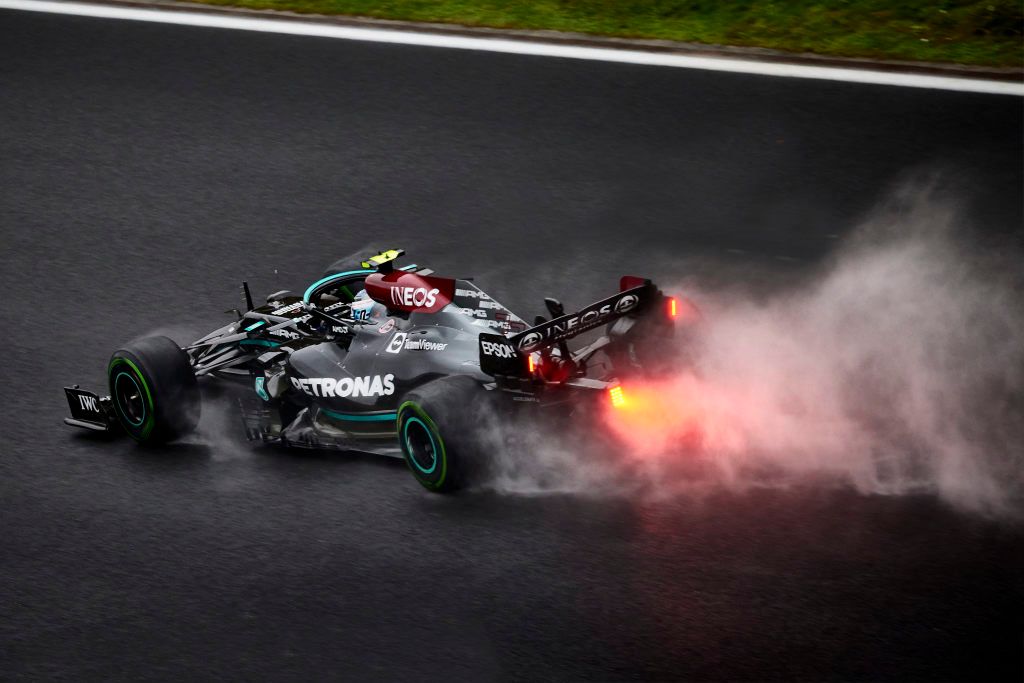 Valtteri Bottas, Mercedes W12 - Motorsport Images/Steve Etherington
Valtteri Bottas finally ended his 378 day streak of failing to win a Formula One race. The Mercedes driver started from pole for the 18th time in his career after his team-mate, Lewis Hamilton, took a ten-place grid drop for replacing the ICE component of his power unit.
From spinning six times in the race last year, Bottas secured the second hat-trick of his career this time round in a dominant performance. It was the 10th win of Bottas career and he helped ensure that Mercedes power sealed a 250th consecutive race in the points. Hamilton had looked set to finish third after fighting back from 11th on the grid. However, Mercedes pitted him late in the race and he dropped back to fifth. This leaves him trailing Max Verstappen in the title fight once again, this time by six points.
Verstappen started and finished second to score his 12th podium finish of the season and 54th of his career. This draws the Dutchman level with Niki Lauda on the all-time podium score standings. Team-mate Sergio Perez finished in third. Red Bull scoring its second double podium of the year and only its third since the 2017 Japanese Grand Prix. In that same period Mercedes have scored 35 double podium finishes! Red Bull fell further behind Mercedes in the constructors' title race, leaving Turkey 36 points adrift rather than the previous 33.
Charles Leclerc bounced back from crashing out in Russia to finish a strong fourth for Ferrari. Leclerc is just half a point behind team-mate Carlos Sainz in the championship. In the constructors' championship, Ferrari closed the gap on McLaren to 7.5 points as the battle for third gets increasingly intense. Rather staggeringly, Ferrari have 101.5 more points in 2021 than it managed in the whole of 2020.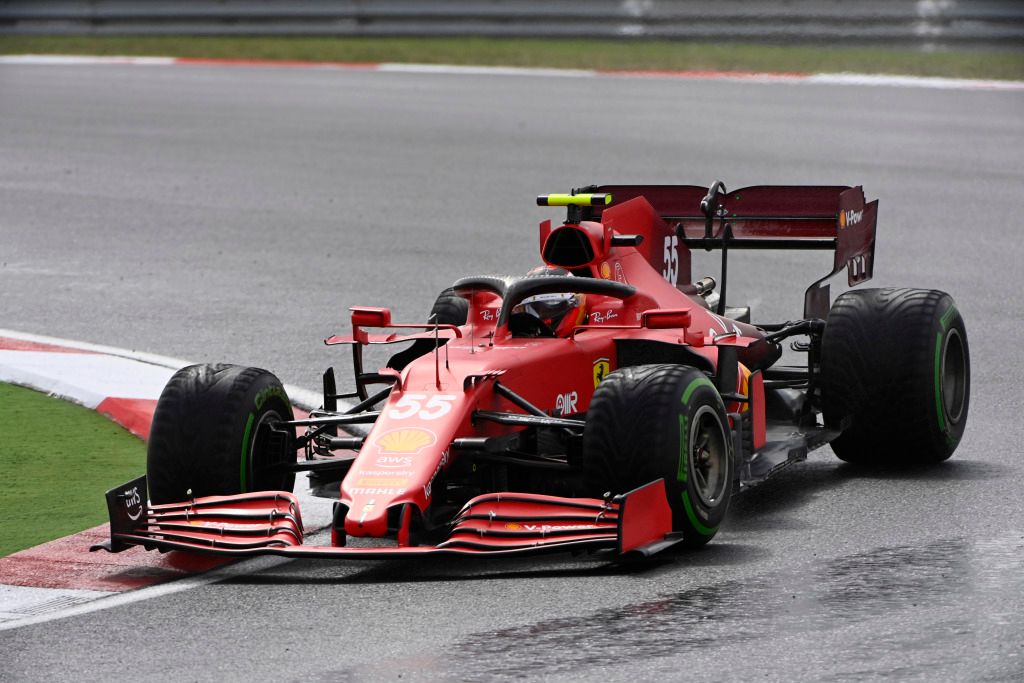 Carlos Sainz, Ferrari SF21 - Motorsport Images/Mark Sutton
Sainz pulled off one of the comeback drives of the year after being forced to start from 19th on the grid thanks to a full power unit change. Passing an impressive nine cars on track, Sainz made up eleven places in total to finish in eighth place.
AlphaTauri managed to put a stop to its two race pointless steak after Pierre Gasly secured eight from his sixth place finish. The team endured a nightmare previous two races, scoring no points and suffering a DNS and a first lap retirement in Italy. Gasly's points haul leaves AlphaTauri 12 points adrift of Alpine in the championship.
Lando Norris had a quiet afternoon and finished where he started, seventh. The six points he earned were McLaren's only points of the weekend after Daniel Ricciardo was forced to start from the back and couldn't fight his way back through the field any higher than 13th. It was McLaren's second worst points haul of the season, only beaten by the Dutch Grand Prix – where it scored a single point.
In ninth was Lance Stroll, scoring points for the seventh time in 2021. In the past five races Aston Martin have only scored 13 points, the same amount as Williams in the same timeframe. Sebastian Vettel failed to score any points for the fourth race in-a-row and has scored as many points in the past 8 races as Kimi Raikkonen – 5 – despite Raikkonen missing two races.
The final points of the day went to Alpine and Esteban Ocon. The French duo went bold with tyre strategy and pulled off a no-stop race. This was the first time since the 1997 Monaco Grand Prix, when Mika Salo didn't stop during the entire race for Tyrrell, that a driver has scored points while no stopping in a race which had not been red-flagged.