FIA president Mohammed Ben Sulayem has been accused by Formula 1 chiefs of "interfering" in the sport's commercial rights with his comments that a $20 billion valuation was inflated.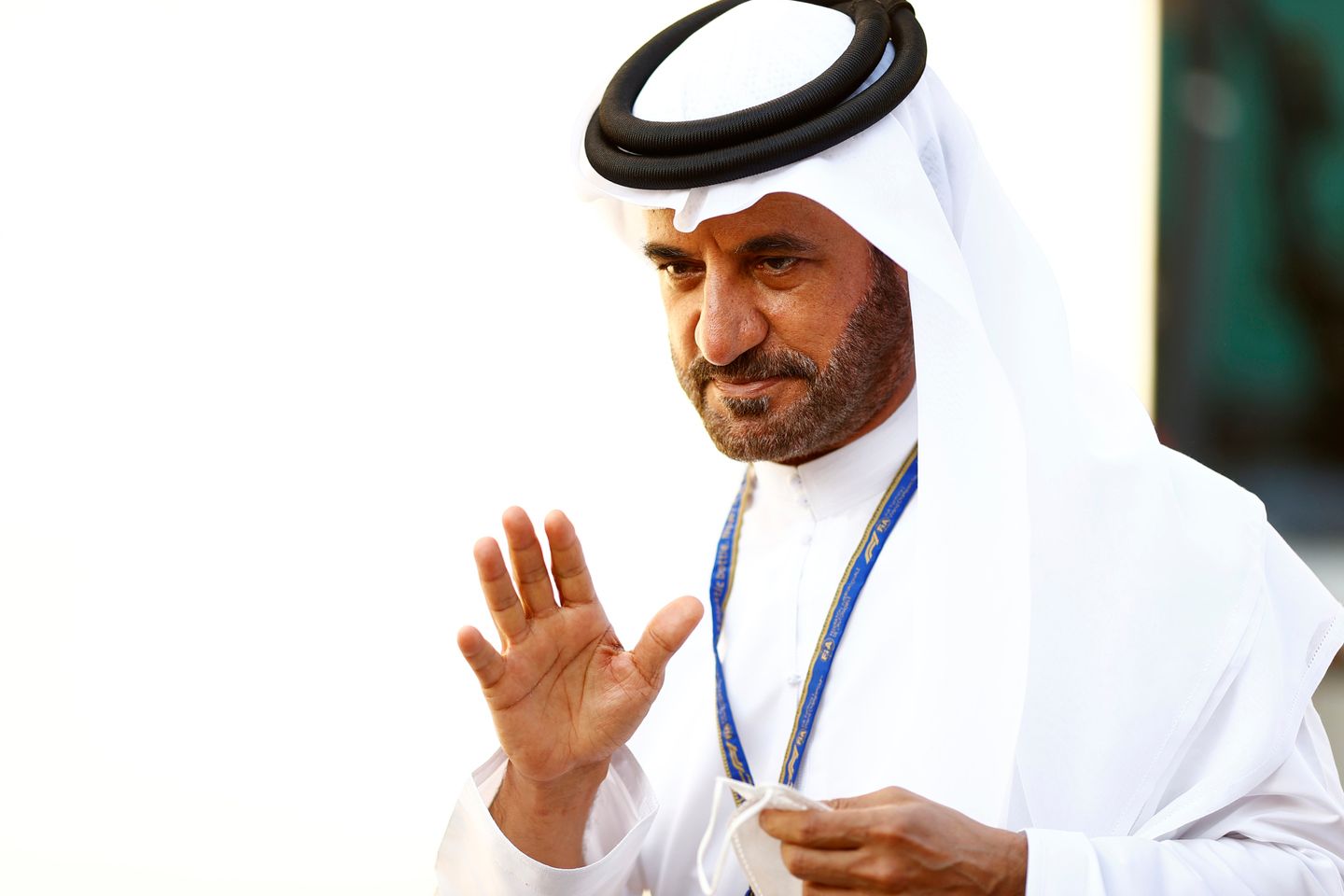 Ben Sulayem took to social media on Monday to express his concern about the implications of an exaggerated price for F1.
In the wake of a report from Bloomberg that Saudi's sovereign wealth fund had tabled a $20 billion bid for F1 but without interest from owner Liberty Media, Ben Sulayem said he was worried about potential consequences of such figures being thrown around.
In particular, he felt that without a valid plan in place by any new owners to improve F1, there was the risk that a takeover could prompt a huge ramping up in race hosting fees, which would then lead to increased ticket prices.
"As the custodians of motorsport, the FIA, as a non-profit organisation, is cautious about alleged inflated price tags of $20bn being put on F1," he wrote.
"Any potential buyer is advised to apply common sense, consider the greater good of the sport and come with a clear, sustainable plan – not just a lot of money.
"It is our duty to consider what the future impact will be for promoters in terms of increased hosting fees and other commercial costs, and any adverse impact that it could have on fans."
But Ben Sulayem's comments have not gone down well with Liberty Media, who have formally expressed their annoyance over the matter.
In a letter sent on Tuesday by F1's legal department to Ben Sulayem, which was also circulated to teams, it expressed dismay at the way that the remarks had "interfered" with F1's commercial rights territory.
As part of an original deal agreed by former FIA president Max Mosley in 2000 to lease the rights out to F1 for more than 100 years, the governing body agreed not to get involved in any commercial matters – and would instead be involved only in regulatory issues.
F1's letter argued that, in making comments about the value of the sport, Ben Sulayem had overstepped the mark.
The letter stated: "The FIA has given unequivocal undertakings that it will not do anything to prejudice the ownership, management and/or exploitation of those rights.
"We consider that those comments, made from the FIA President's official social media account, interfere with those rights in an unacceptable manner."
The serious tone with which F1 was treating the matter was also made clear when the letter suggested that the FIA may be liable if it is found the comments have caused any damage to shareholders and investors in grand prix racing.
F1 itself has not made any official statement on the matter, while the FIA declined to comment.