Max Verstappen says he cannot understand why he and Lewis Hamilton have repeatedly crashed into each other during the last two Formula 1 seasons.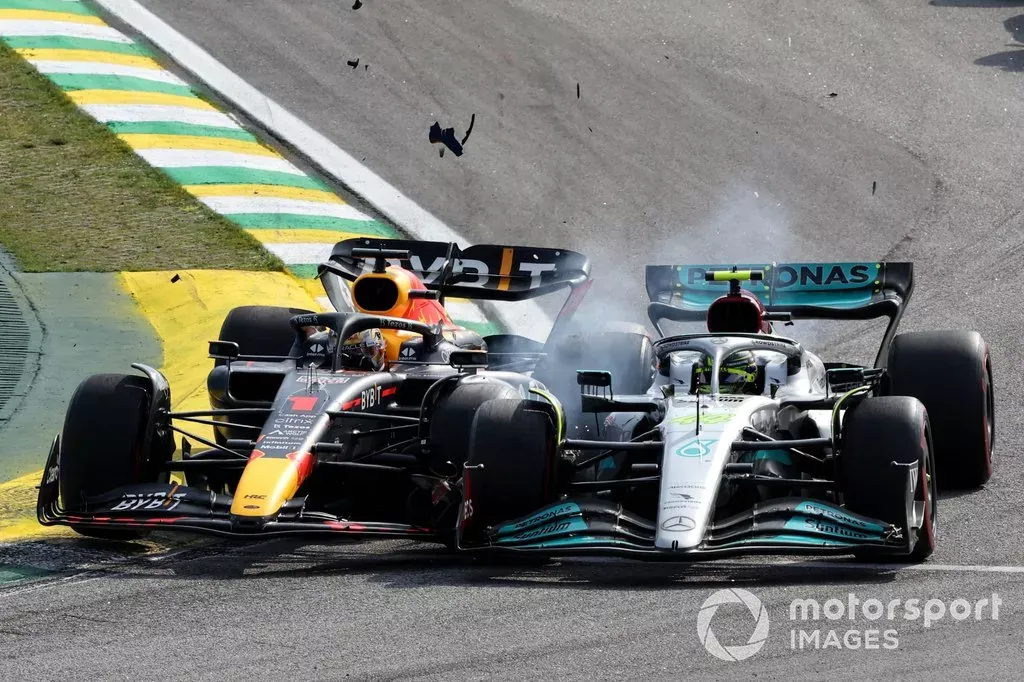 The pair have clashed five times, a list including multiple incidents in the inaugural Saudi Arabian Grand Prix, since the start of 2021 in their closely-fought and controversial title battle season at the end of F1's previous rules cycle and the conclusion of last season.
Most of the incidents occurred during 2021, but at the penultimate round of the 2022 season, which Verstappen had dominated while Hamilton was largely absent from the lead fight due to the deficiencies of the Mercedes W13, they crashed again at the Brazilian GP eventually won by George Russell.
This was nearly a year since their last clash, with Verstappen then going on to have clean repeated battles with Ferrari's Charles Leclerc and Russell, although he did utilise questionable tactics defending against Haas's Mick Schumacher late in the 2022 British GP as he drove a car hobbled by floor damage.
In an exclusive interview with Motorsport.com, Verstappen was asked if it was accurate to describe his racing style as "uncompromising", but particularly with Hamilton given their run of incidents.
The Red Bull driver replied: "Well, I have to be careful what I'm saying here, but with everyone I've been fighting this year, it's been really hard, aggressive battles and we never really came together.
"Somehow, with Lewis it's a different story. And I honestly don't understand.
"Like, this year, ok we haven't really had a lot of battles. But Brazil we got together – it was not my intention [that we crashed]. I got the blame for it, which I didn't find fair.
"If it would've been more of a racing incident that I could live with.
"But… I don't understand. Maybe it's just a generation thing – that we understand each other better, we are racing nicer to each other. I don't get it.
"But I don't feel like I'm doing anything different to Lewis or to the other drivers in terms of how we're racing.
"Because the day before with George [in the Interlagos sprint race where Russell attacked and passed Verstappen], we were having an incredible [fight] – closing the door, defending, out-braking each other.
"That was a lot of fun and I was trying to do the same in the main race – having that kind of battle. But, unfortunately we couldn't get it to work."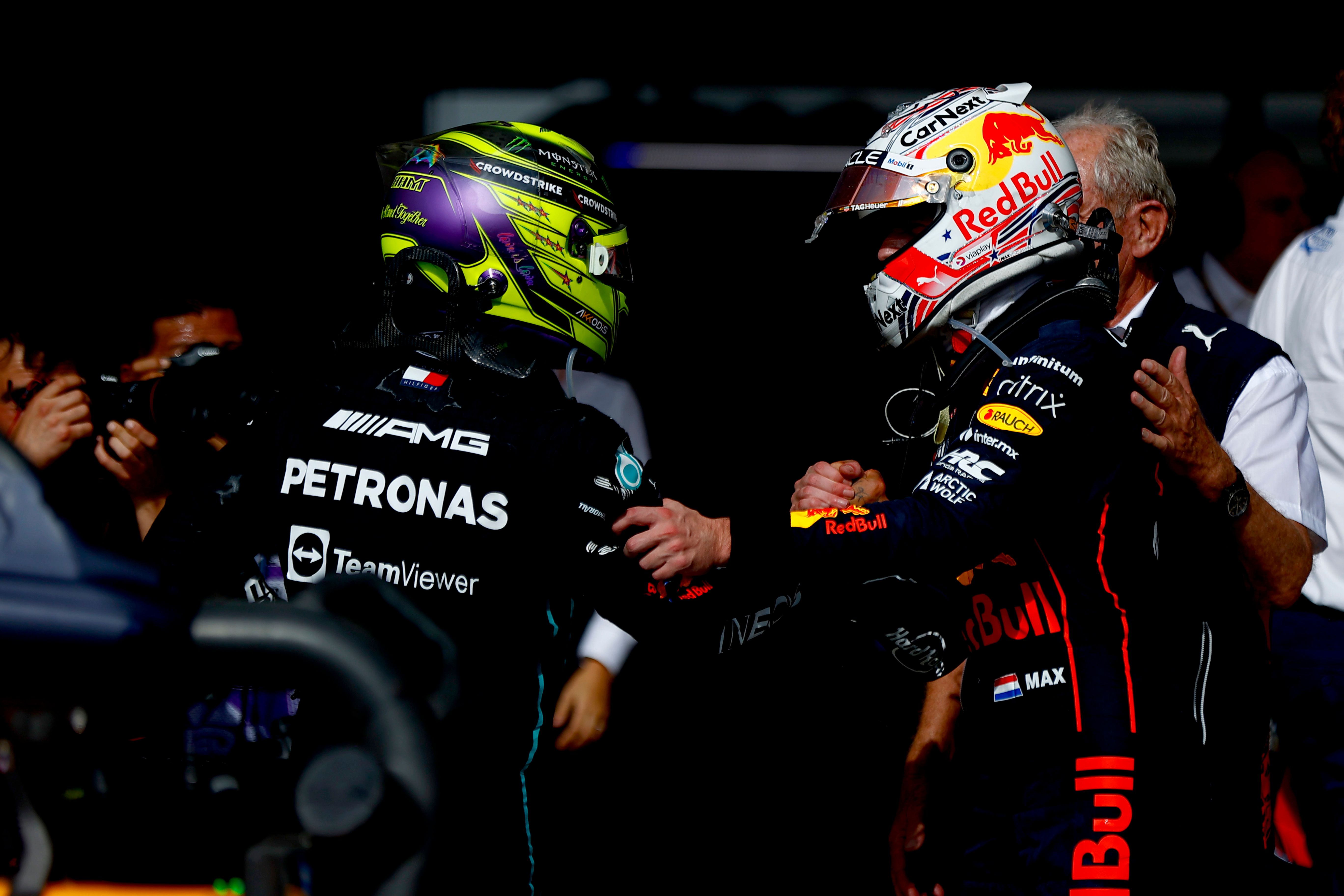 Outlining why he feels he needs to be careful discussing the topic of racing Hamilton, Verstappen said: "Because in England this can very quickly be received as criticism. And then I'm being called out on it.
"I always respect Lewis a lot for what he has achieved in the sport, but that's why I don't really understand why we cannot really race like I've been doing with the others.
"Of course, everyone is different in their approach. I know that Charles is a bit different to George, or to Carlos [Sainz] or to Checo [Perez], or whoever.
"I do have to be a little bit more careful with that because immediately it's really taken as criticism. And then people start to hate on you. Well, that's not my intention."