When Michael Andretti announced his tie-up with General Motors to launch a new Formula 1 team, he was adamant that it would convince the sport to welcome him.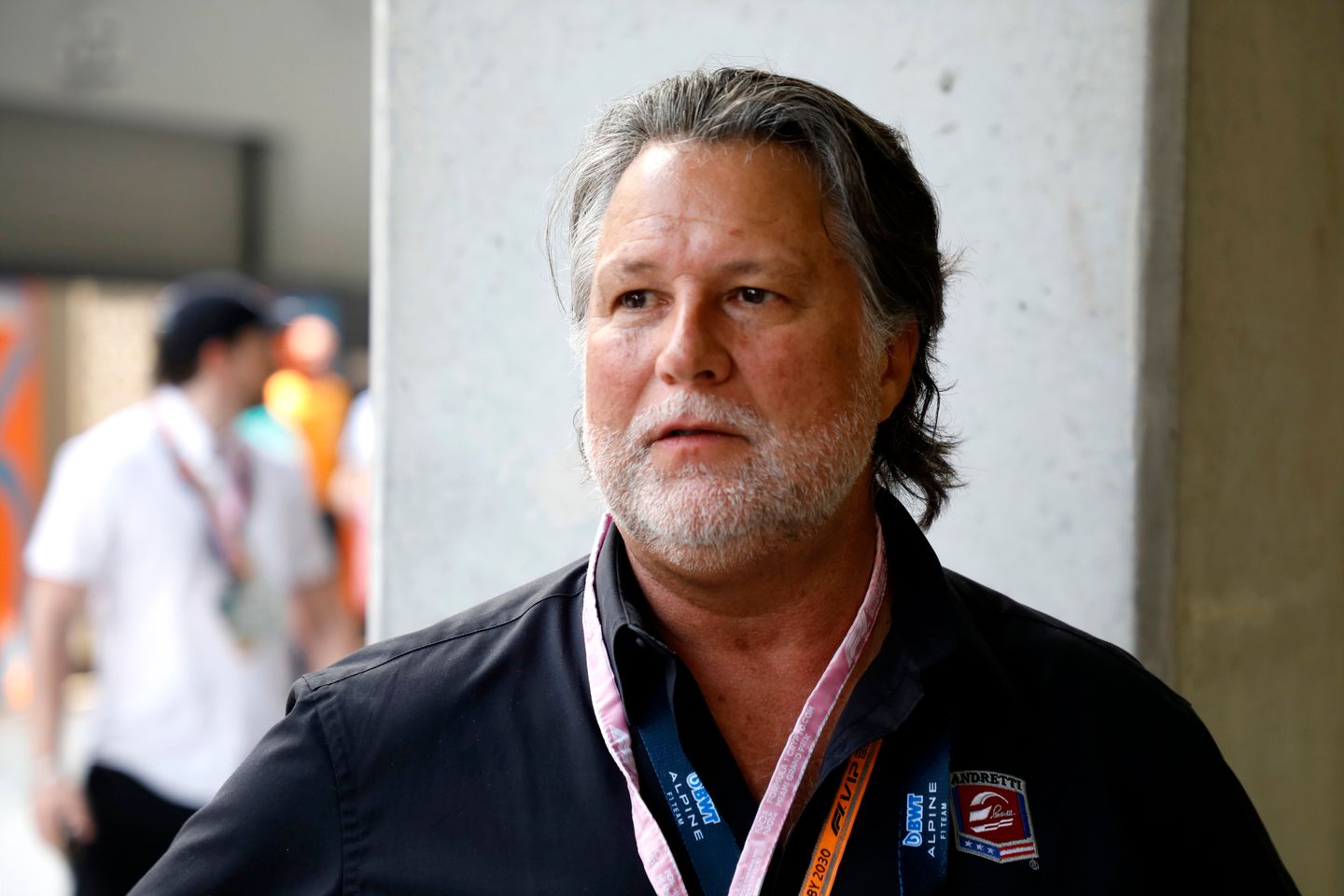 After months of facing a cold shoulder from rival outfits and F1 owners Liberty Media, it appeared on the face of it he had got all his ducks in a row.
FIA president Mohammed Ben Sulayem had gone public in his desire to get more teams on the grid, and the GM-backing for a Cadillac-badged operation certainly seemed a big enough deal to prove the value his new team would bring to grand prix racing.
Speaking to the media about the newly restructured bid having more weight behind it with OEM support, Andretti said: "One of the big things was: well, what does Andretti bring to the party?
"Well, we're bringing one of the biggest manufacturers in the world now with us, with General Motors and Cadillac.
"We feel that that was the one box we didn't have checked that we do have checked now. I think we'll be bringing a tremendous amount of support now to F1. It's hard for anyone to argue that now."
Lukewarm reception
But if Andretti was hoping his latest efforts would be a game-changer in getting his team an entry, it would not take long for him to find that opinions elsewhere had been swayed very little.
Even before the embargo on the news of the Andretti-Cadillac plans had been lifted, F1 itself had issued a lukewarm response to it – making it emphatic that the American team was not the only team looking to join, and that this was not only a matter for the FIA to deal with.
Furthermore, as rival teams digested Andretti's plans over the following few days, they were quick to double down on their resistance to F1 of it opening its arms and giving Andretti an automatic place on the grid.
It was the voicing of these opinions, as well as the public stance from FOM, that prompted FIA president Mohammed Ben Sulayem to express his surprise at the weekend about the reluctance of people to embrace the Andretti entry.
He wrote: "It is surprising that there has been some adverse reaction to the Cadillac and Andretti news.
"The FIA has accepted the entries of smaller, successful organisations in recent years. We should be encouraging prospective F1 entries from global manufacturers like GM and thoroughbred racers like Andretti and others.
"Interest from teams in growth markets adds diversity and broadens F1's appeal."
While Ben Sulayem is quite correct in saying that F1 should be encouraging entries from manufacturers like GM and teams like Andretti, the situation is not as black-and-white as that.
As one team boss who did not wish to be identified told Motorsport.com: "There's a lot of smoke and mirrors."
Indeed, after speaking to multiple sources who have good knowledge of the situation and the mood within teams, there are three intertwined elements that are behind F1's current stance.
The major driving force remains financial, as new teams need to demonstrate they can bring more to their rivals by being on the grid than is lost from the dilution of current commercial rights income (as will be discussed later).
But, there are other factors at play too.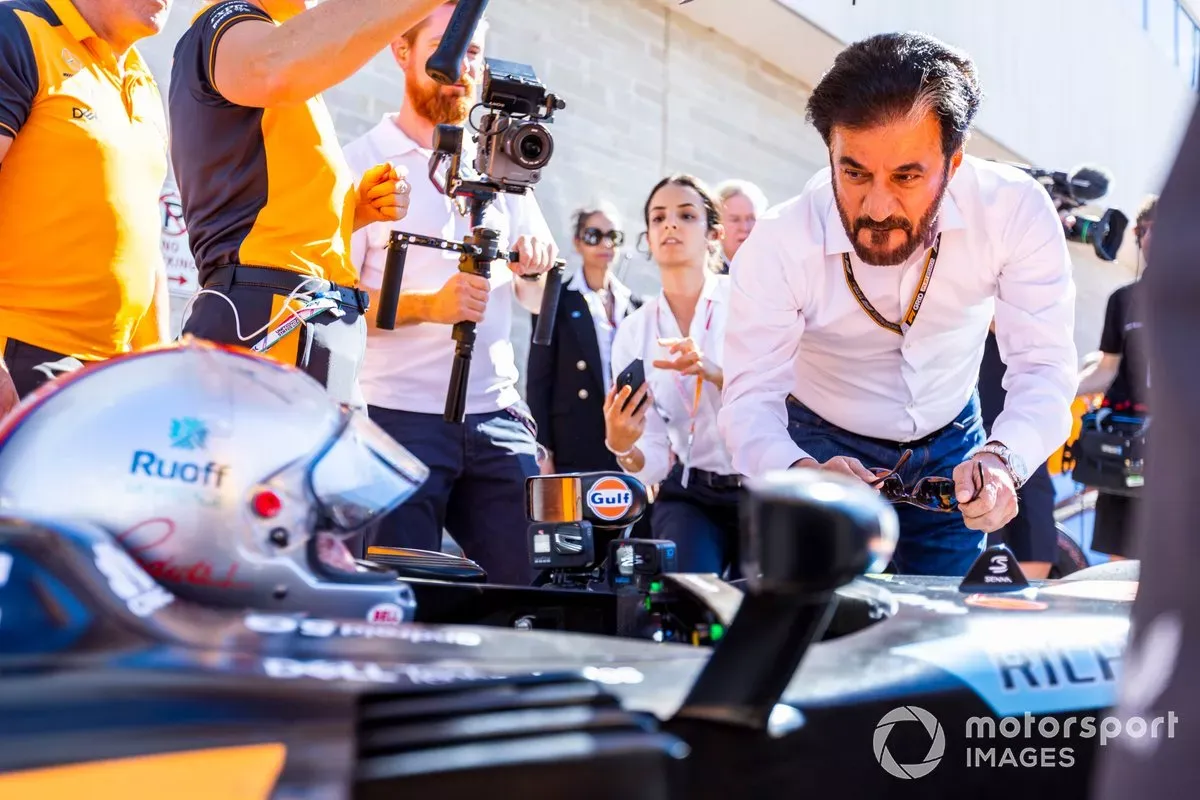 The public games
The very first line of F1's official response to the new Andretti announcement was quite cryptic.
It stated: "There is great interest in the F1 project at this time with a number of conversations continuing that are not as visible as others."
While this was obviously a reference to there being other teams and manufacturers seriously looking at an F1 entry, there is also a second aspect to this.
Sources have indicated that rival teams and F1 itself have not been impressed by the way that Andretti has so publicly gone about trying to get support for his own entry, and been quite aggressive in his politicking in public and privately among paddock figures.
While other serious potential entrants have kept a low profile and done their bidding in private, Andretti has spoken in public about his ambitions many times – even holding a press conference to notify his expression of interest.
Rivals feel that there has been too much lobbying at play, and Motorsport.com understands that Andretti's efforts to get a letter of support for his entry signed by all teams at last year's Miami Grand Prix did not go down well.
Indeed, the fact that it only got two signatures (from Alpine and McLaren) said it all.
Teams are also worried about the political fallout of Andretti using Ben Sulayem's support to whip up public support and push through the entry, at a time when relations between the FIA and FOM are not as good as they have been in the past.
They also feel of perhaps being aggressively gamed by the timing of Sulayem's social media messages and the Andretti announcement.
As one source said: "He's annoyed the other teams, which isn't a good start."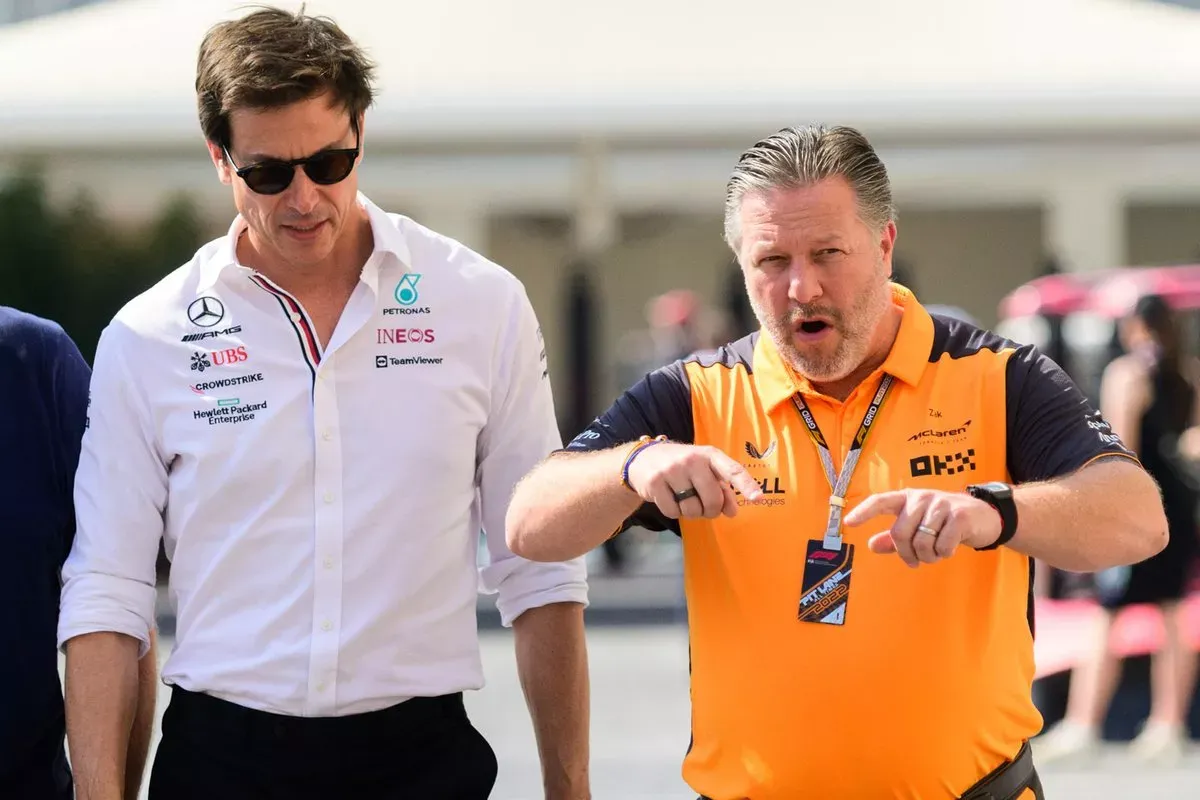 The OEM element
When Andretti first attempted to get approval for his new team last year, one of the questions thrown around the paddock was: what benefit will the team bring?
While the Andretti name is big in the United States, a market of key interest to F1, the squad's ability to increase grand prix racing's global visibility was not on the scale of what arrivals like Audi and Porsche could do.
That is why F1 was so supportive of Audi's announcement of its entry last year at the Belgian Grand Prix – devoting a formal press conference and even creating a mock-up liveried car.
Audi's investment in engine technology, its buy-in of Sauber, and the huge marketing machine that will come in to play, are all things that will help make the F1 grid stronger.
When it came to the Andretti entry, Mercedes boss Toto Wolff was clear that any new team really needed manufacturer support if it was going to bring a benefit to rivals that exceeded the loss of commercial rights income that will come from having an extra entry on the grid.
Speaking last year, Wolff said: "F1 prospers because we have 10 teams, each with a different DNA that have shown commitment to Formula 1, and have most of the team's contributed over many years more than a few billion in spend. And this is what made F1 what it is today.
"If someone new wants to come in, everybody's free to pitch that to the FIA. Then the FIA and F1 need to understand how creative that team can be for our business. And that hasn't been the case so far.
"If a team comes in with an OEM and says this is what we want to do, it's obviously a very different game. And will trigger different considerations."
Andretti getting GM on board appeared to be a direct response to this.
However, as teams have dug into what GM is planning to do, they do not see the American manufacturer's plans being on the same level as what a full-on works effort from an OEM would be.
GM was quite coy last week about what it was up to on the engine front, suggesting that while it would start out in collaboration with another manufacturer, the company would help develop technology going forward.
Mark Reuss, GM president said: "We have a signed agreement with a power unit supply to begin with, and then as we move forward, we bring a lot of our expertise to create things for the future as well."
That talk of 'collaboration' made it logical to assume that Cadillac was potentially looking at a partnership with Honda – with the two companies already working together on road-car technology.
In the world of F1, it would be inconceivable to think that Andretti could sign a customer engine deal with Renault and the French car manufacturer and then allow GM to tinker with changing elements on the power unit.
Reuss certainly did not dismiss the Honda idea last week: "On the EV part of it, obviously we do have a large partnership with Honda. We also compete against Honda in series like IndyCar as well. So we have that natural respect and relationship which is not problematic at all."
However, it appears that the Honda element is a red herring and that such a tie-up is not being considered.
While there has been no confirmation from Andretti itself, teams believe that the plan is very simple; it is for the American operation to push on with a supply of Renault customer power units that will then be badged as Cadillac.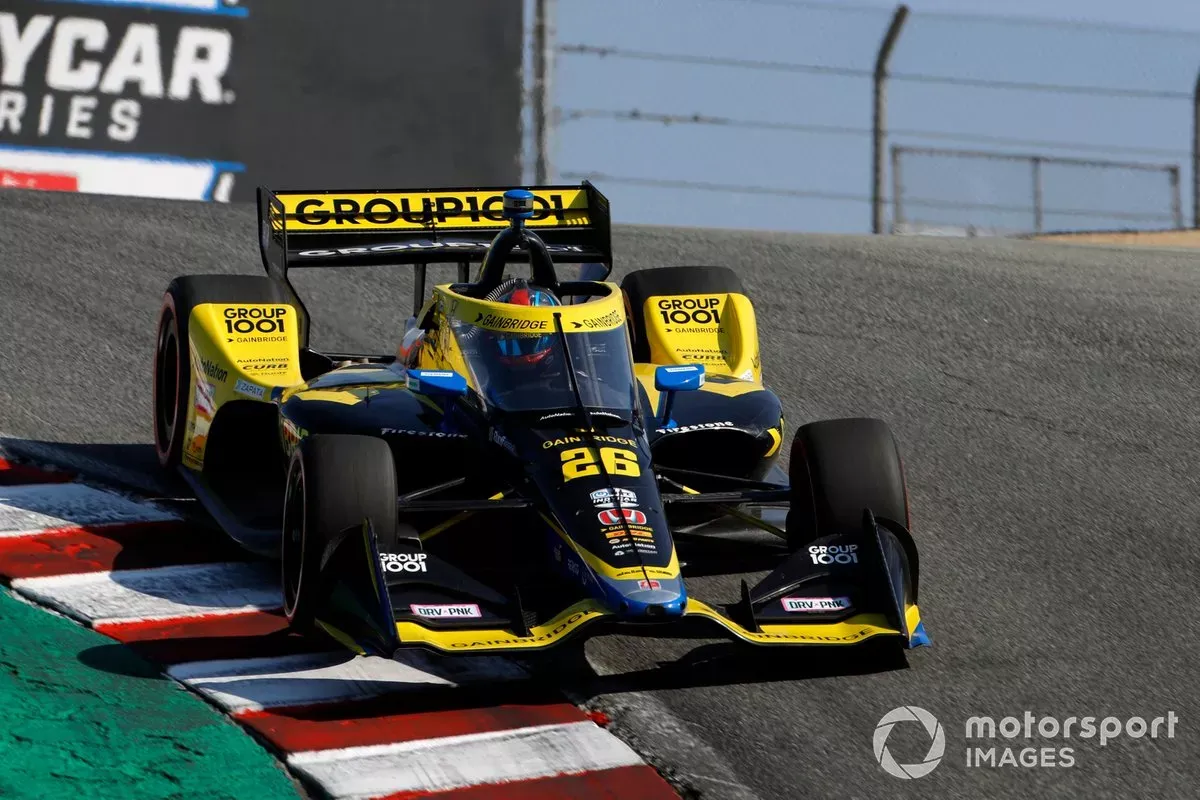 Rivals, therefore, view the GM entry not as a game-changing new OEM effort in F1, but more akin to a straight sponsorship deal. Some view it as no more significant than what Alfa Romeo has done at Sauber in recent years, or when TAG-Heuer badged the Renault engines in the past.
In fact, the GM plan – which is effectively offering manufacturers the opportunity for a cheap way to hang their coat tails on an F1 entry – has annoyed factions within the paddock so much that there is talk of a push for the rules to change to clamp down on what power units can be rebadged as in the future.
In the long term, what is the point of an OEM spending billions on developing their own power units to achieve success in F1, if the door is open for one of their competitors to sign a sponsorship deal for $20 million to take the same publicity?
Even the current discussions between Ford and Red Bull from 2026 is about a proper involvement in the Milton Keynes-based team's technical operation, rather than just a badge on an engine.
The $600 million question
Neither of the issues of the public stance and the engine name badge are insurmountable hurdles in getting Andretti on the grid though.
In fact, the team's plans effectively boil down to a simple financial equation: does Andretti's presence on the grid as an 11th entry bring an added value for the other 10 teams beyond what they lose from sharing their commercial rights income with someone else?
Teams have long been aware of the fundamentals at play in expanding the grid; for it would mean that rather than sharing team income among ten entrants, it would be split 11 ways; so effectively each team would lose one-tenth of their income.
That is why, when the latest F1 Concorde Agreement was signed for 2021, it included a clause that demanded any new entrant pay a $200 million dilution fund to compensate rival teams.
It was felt that the one-off $20 million payment each competitor would receive was enough of a bump to offset losses that varied from around $5 million per year at the back of the grid to $10 million for the front-runners.
But a lot has changed since the dilution fund was first agreed, with both the commercial rights income and the health of the sport reaching new heights.
Now, a $20 million bump to each team for permanently losing around 10 percent of a team's income is no longer viewed as good value as it would only cover losses for three or four years at best.
Several F1 teams have cited the example of the finances of the NHL, which has recently expanded its roster. It has a similar arrangement to F1's 'dilution' payment, but it is called the 'expansion' fee.
Under an expansion fee that has had to be paid, the Vegas Golden Knights effectively paid $500 million in 2017, while last year the Seattle Kraken paid $650 million to its rivals as part of the formal process of joining the league.
With the franchise value of F1 teams believed to be approaching $1 billion, it is a dilution figure around the $500-600 million level – rather than $200 million – that teams feel is the ballpark level of compensation right now.
F1 teams have already been open in suggesting that, when the new Concorde Agreement gets sorted from 2026, the dilution fee be raised dramatically – and probably to around this area.
Until then, Andretti will find that unless he is willing to stump up a value that rivals think is worth it, his effort will not receive the support he hopes to get it across the line.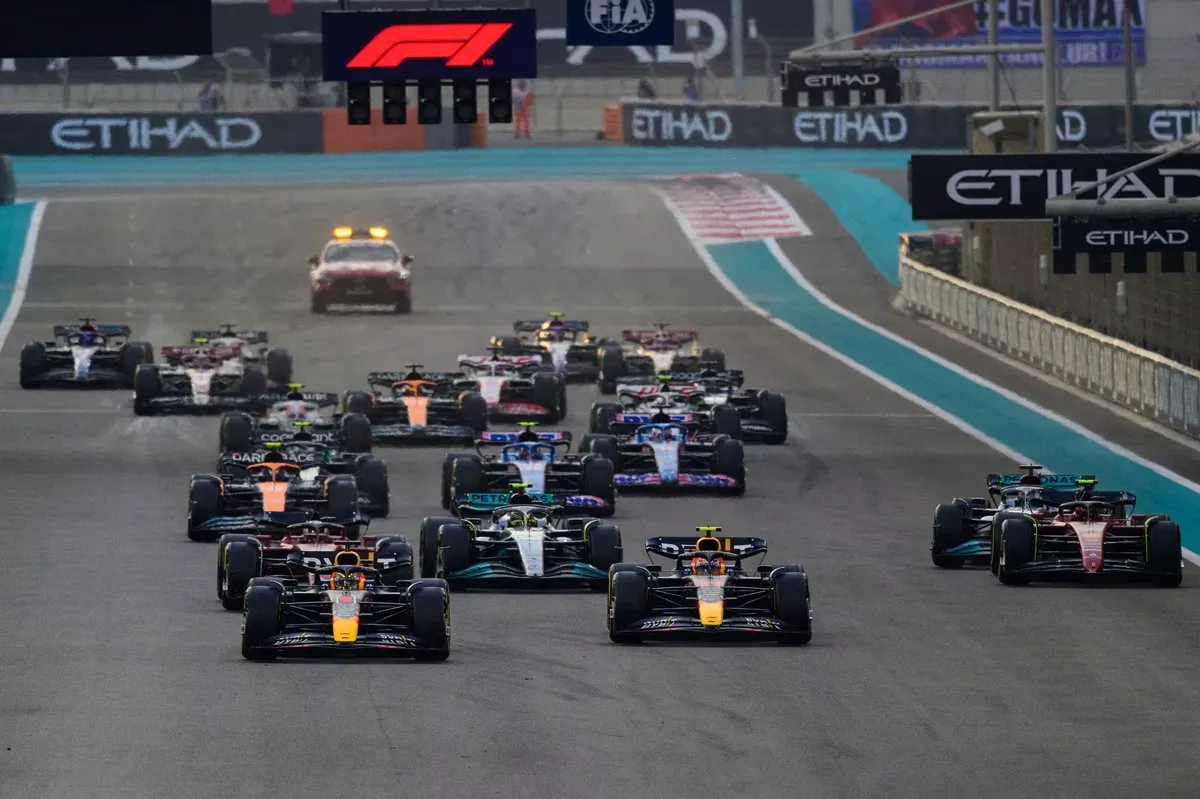 FOM's stance
Although F1 teams have no formal say in the acceptance of a new team, what is clear is that FOM, and especially CEO Stefano Domenicali, will act in the interests of the current competitors when it comes to expanding the grid.
For if current teams are not happy about increasing the entries, and there is even a risk of one of the current ten being forced out of business by the arrival of an 11th, then there is not going to be a change of heart.
Every extra team added to the grid makes it financially harder for the current competitors; so there are compromises that need to be made.
Only if a team brings value to everyone will it get the support; and there are other serious entries out there lining up beyond Andretti. F1's duty is to pick only anyone that brings value to the sport as a whole; and there could be better options out there beyond Andretti who have not gone public yet.
While Domenicali has not said anything public since Andretti's latest announcement, it is thought his stance from last summer is completely unchanged in doing everything he can to protect the current grid.
"They've invested in us, and that's the reason why we do believe that the community of the teams has to be respected," he said of the current teams.
"Today, it's not a problem of having more teams, because we have a list. Some of them are more vocal than the others, but we have a lot of people or a lot of investors who would like to be in Formula 1.
"But we need to protect the teams. This is really another sign of a very healthy system."
So rather than viewing the reluctance to expand entries as a problem like Ben Sulayem, Domenicali sees it as the complete opposite: a sign of how strong and committed F1 is to the long-term health of the current grid.