The penultimate race of the NASCAR Cup series 2021, the Xfinity 500 had a tumultuous couple of final laps with eventual winner Alex Bowman (Hendrick Motorsports), this was after poking unintenionally Denny Hamlin (Joe Gibbs Racing) into a spin while battling for the lead. 
A good thing for Denny Hamlin, who was very angry after the finish, was his race-engineer, who told him on the radio he had to keep "the big picture" in his mind. The big picture is despite Hamlin finishing 24th, he still made the cut for the final four, who will be guning for the 2021 Championship next Sunday.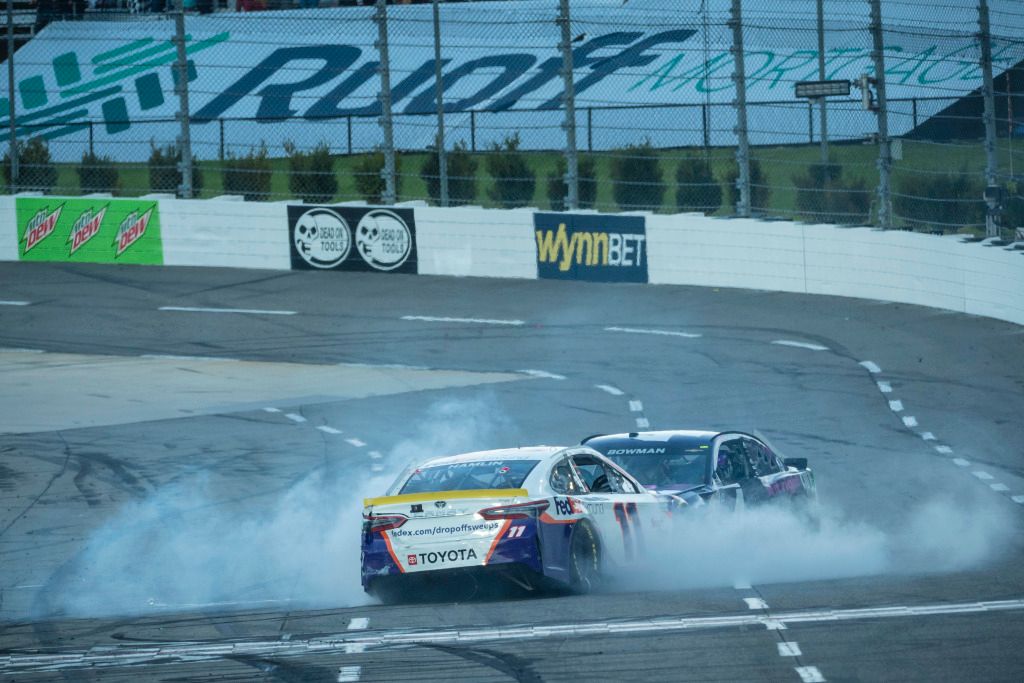 Those four are: Kyle Larson (finished 14th) for Hendrick Motorsports, Chase Elliott (finished 16th) also for Hendrick Motorsports, Martin Truex Jr. (finished 4th) for Joe Gibbs Racing and Hamlin. This means that it will be 2 teams each with two drivers racing next Sunday for the big trophy!

In the end, after 501 laps, it was the 28 year old Bowman from Arizona who took his sixth win in the Cup series on his 224th start. His previous best finish at Martinsville was sixth place, twice, (both in the two races held at Martinsville last year). Although Bowman is already of out of the final four for the championship and is currently 14th in the standings, winning 4 races this season,  it is one of his best Cup series seasons since he made his debut in 2014 with BK Racing.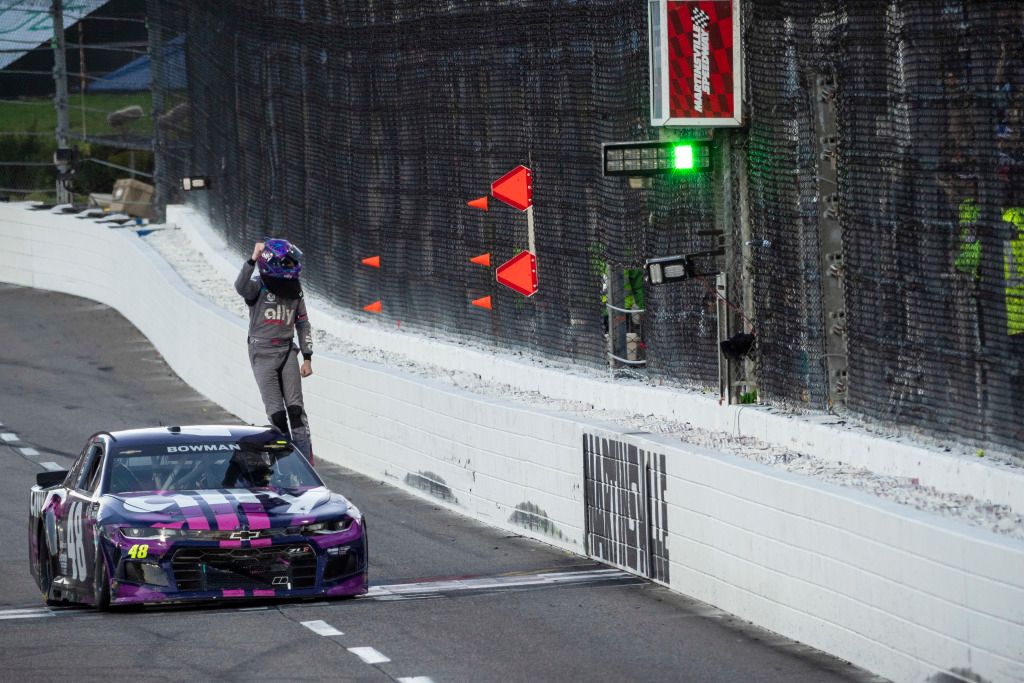 Kyle Busch (Joe Gibbs Racing) finished second just 0.472s behind Bowman; 'Candyman' Busch has always performed well at Martinsville and this was his 20th Top 10 finish in 33 races at the short-track. The same can be said about Brad Keselowski (Team Penske) who finished third. Keselowski finished for the 17th time in the Top 10 in 24 races at Martinsville.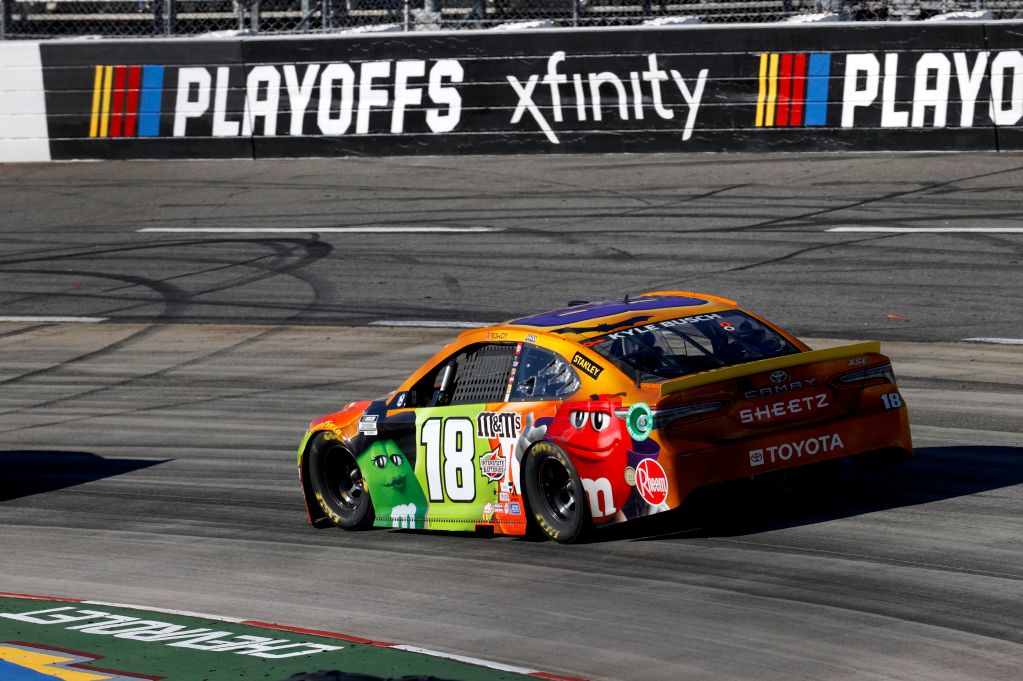 Fastest lap was by Chase Elliott with a time of 19.823s or an average speed of 95.525 mph (153km/h) but more importantly for Elliott were the points he gained by winning both Stages. There were also extra points for Chase Elliott who led the most laps (289 laps) while winner Bowman led only 9 laps. 
Before the end of the first Stage the race had barely any cautions but it all started to unravel in the second stage. At the finish the race had 15 cautions, which is the same amount at the Martinsville race in April but with less laps (91 laps). 
EXTRA
During the 501 laps we had 7 different race leaders:
1.    Chase Elliott        - 289 laps
2.    Denny Hamlin     - 103
3.    Kyle Larson          - 77
4.    Martin Truex Jr.    - 9
5.    Alex Bowman       - 9
6.    Joey Logano         - 9
7.    Austin Dillon        - 5
Duration of the race: 3h 42m 48s 
Average speed of the winner: 70.968mph (114km/h)